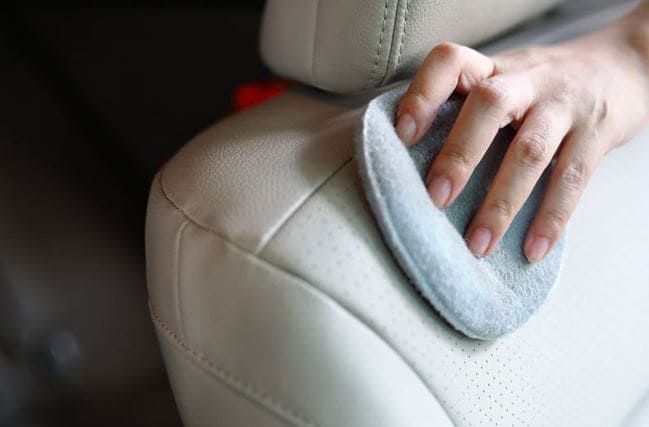 Leather upholstery not only looks great, it also helps maximize comfort. If you own a new or used Subaru car or SUV in Kansas City and are looking to keep your leather seats in pristine condition, we highly recommend following these tips below.
1. Vacuum Your Seats
Start by vacuuming up all lose dirt and debris from your leather seats. For hard-to-reach spots, use a vacuum attachment with soft bristles that can get down in the crevices without leaving scratch marks.
2. Use a Gentle Cleaner
Use a soft, damp towel to wipe down your upholstery. Do NOT use a household cleaner, instead make sure you invest in a car-specific leather cleaner. Trust us, it will be worth it in the long run.
3. Condition Your Leather
Make sure you also use a high-quality leather conditioner and applicator. We recommend buying a water-based, pH-balanced product. Apply it generously, giving it a few minutes to soak in. Then, use a towel (microfiber preferably) to thoroughly wipe down your seats. For tight areas, cotton swabs will do wonders.
If you don't have the time to perform these essential steps above, bring your vehicle into our state-of-the-art service center, and we'll do the work for you!