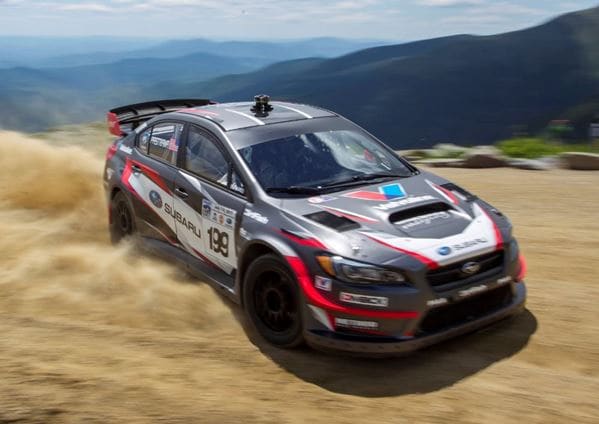 Just recently, Subaru racecar driver Travis Pastrana set a new record at the annual Subaru Mt. Washington Hillclimb event. Behind the wheel of his modified Subaru WRX STI, Pastrana was able to climb the 7.6-mile Mt. Washington Auto Road in an impressive 5 minutes and 44.72 seconds, more than 24 seconds faster than the old record set in 2014 by David Higgins.
"I can't say enough how fun these cars are to drive, and thank Subaru for providing one to me. This road is such a challenge, it's probably the toughest road to drive flat-out in the world," said Pastrana.
Known as one of America's oldest motorsport events, the course is long and grueling. Featuring dramatic drop-offs and turns, the gravel road that winds down the 6,288-foot summit of the mountain's highest peak is extremely difficult to maneuver, especially at high speeds.
In 2011 and 2014, Subaru driver David Higgins broke the course records. For this year's event, Subaru Rally Team USA entered two WRX STI rally models, both of which are able to achieve up to a mind-blowing 600 horsepower, thanks to their revamped turborcharger.
To check out the standard, high-powered Subaru WRX, visit us at Van Subaru today. We know you'll fall in love with the sporty model after just one press of the pedal. We hope to see you soon!