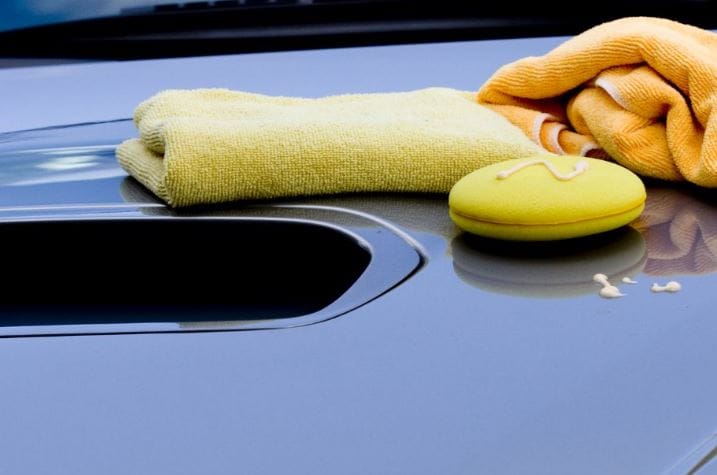 Now that spring has officially sprung, you'll want to give your car, truck or SUV a thorough cleaning to get rid of all that dirt and grime from the winter months. To help you protect your investment, follow our eight car cleaning tips below.
Upholstery & Carpet
Use a wet towel to first wash down the seats of your Subaru Outback or other make/model. Get rid of any salt debris, mud or dried dirt on your carpeting using a high-powered carpet-cleaning machine.
Clean the Console
Use caution when cleaning your car's console to avoid getting electrical components too wet, but wipe them down accordingly. Make sure you clean out the cup holders, too. When you're finished cleaning the dashboard with a damp cloth, use a vehicle-specific UV protectant to protect your dash and make it look like new again.
Wash Your Windows
Start by cleaning the inside of your vehicle's windows with a window cleaner. Then, wipe them down with a dry towel. Clean the exterior mirrors the same way.
The Exterior
Give your vehicle's exterior a thorough wash, ensuring that winter grime is removed from all the edges, door jams and cracks. Use a microfiber or soft towel to dry.
Clean the Wheels
Wash the hubcaps, tires and wheel wells thoroughly. Next, use a soft towel to dry them off. Lastly, use a tire-specific protectant to help your tires last longer and make them look new again.
Underneath the Hood
Leaves and even dirt can collect in the engine area, so make sure you remove these elements.
Wax Your Vehicle
Now is a great time to wax your car's exterior. Remember to never wax your vehicle in direct sunlight, as this could damage the finish.
Get New Windshield Wipers
Snow and ice can cause windshield wipers to deteriorate before their time. Each spring, make sure you inspect your wipers. If you notice that the rubber is cracked or falling off, replace your wipers with new ones.
Don't have the time to perform the above spring cleaning recommendations on your vehicle. No problem. Bring your car into our onsite service center, and we'll clean it for you! We offer a variety of service specials and affordable pricing on car detailing.