In today's demanding and competitive auto market, consumers want to know that they're getting the best possible features in their choice of car. If you're looking for a new Subaru, you won't be disappointed with the large selection of great new vehicles. From a crossover like the Forester or the Outback to an intrepid Legacy sedan, there are many great options to consider. If you're wondering what distinguishes Subaru from its competitors, you'll find that it has a leading edge in the areas of safety, drivetrain, and comfort.
Excellent Safety Technologies are in High Demand
Subaru is one of the most recognized automakers in the world when it comes to safe cars. Inside and out, its vehicles are designed to avoid accidents and soften the impact if a collision does occur. Passive safety technology in today's Subaru cars include airbags throughout the cabin and seat belt pretensioners. Although you'll find these features in many other cars, Subaru stands out (and wins awards) for its innovative driver aids. Its newest vehicles have EyeSight technology, which acts as a second set of eyes and ears on the road.
This package is so effective that it's been shown to reduce rear-end collisions by an impressive 85 percent. Best of all, this package is standard on all of Subaru models. It includes lane-keep assist, optimized cruise control, forward collision warning, and automatic emergency braking. On the outside, Subaru award-winning technology continues with adaptive headlights that turn in the direction your car is traveling to provide optimal visibility. LED lights are standard to make your Subaru stand out even more.
High Performance Drivetrain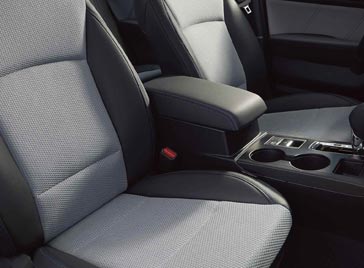 Another area where Subaru excels is in its innovative drivetrain. This year's fleet features a sophisticated all-wheel drive system that responds to changes in road conditions. Rain, snow, or sleet, the intuitive drivetrain controls power delivery to the wheels to help you stay safe and in control. The drivetrain is also paired with torque vectoring control that improves handling and helps you take sharper corners with ease. Your Subaru is offered in either a manual or an automatic transmission, which gives drivers their choice of an equally powerful engine.
Comfort For Long Road Trips
Despite your Subaru rugged exterior, rest assured that you'll also be getting a comfortable and quite spacious vehicle. Subarus stand out for their exceptional cargo space, which can be increased by folding the seats down to increase room. Roof rails, which are standard on some models, make it easy to transport cargo. Depending on the model you get, a power-adjustable driver's seat is either a standard or available amenity. This is advantageous, as a driver's seat that is multi-way adjustable is one of the most desirable amenities among today's car shoppers.
Progressing to the higher trim levels, you'll get additional perks too such as heated seats, leather seats, and a sunroof. Heated seats and a power-operated sunroof are some of the most in-demand. This is worth noting if you're considering selling your Subaru in the future, as it will increase the resale value of your car.
When you're looking for a new car, you have many excellent brands to choose from. Subaru excels in the areas of safety, comfort, and driving experience. From its award-winning safety technology to world-leading all-wheel drive system, it's hard to go wrong with any new Subaru. When you're ready to take one for a test drive, just give our friendly dealership a call, and we will gladly put you behind the wheel of your dream Subaru.