Subaru Transmission Repair and Maintenance in Kansas City, MO
Subaru transmission problems interfere with the vehicle's performance, causing wear and tear and breakdown, and expensive repairs that no driver wants to pay. Luckily, preventative transmission maintenance is available. This service inspects and corrects any problems with the transmission before the issues impact the driving quality of the car. Scheduling preventive maintenance service is the best way to keep your car operating efficiently without the need for expensive repair. Of course, if there are issues affecting the transmission beyond your control, our factory-trained auto repair technicians can resolve the problems so you're driving safely on the road again. Do not allow transmission problems to frustrate you when it is easy to schedule service with us.
When Should I Change My Transmission Fluid?
We recommend a transmission fluid change every 36,000 miles or every three years. Refer to the owner's manual that came with your automobile to learn the manufacturers suggest schedule change and stick to this routine. Regular transmission fluid changes eliminate problems that impact the vehicle's performance later down the line.
Why Should I Change My Transmission Fluid?

Transmission fluid breaks down over time. This leaves behind sludge that can damage the vehicle's transmission system. Leaks, trouble shifting gears, and a worn out transmission are all problems that result if you do not regularly change the transmission fluid. It is better to prevent problems than it is to repair them!
Are There Signs of Transmission Damage?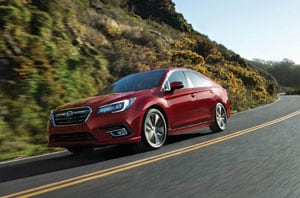 There are many signs that indicate transmission damage. Pay attention to the vehicle and these signs are usually fairly obvious. Some of the most common signs that indicate transmission damage include leaking transmission fluid, trouble changing gears, hesitation when changing gears, and delayed engagement.
Can I Drive My Car if it Leaks Transmission Fluid?
When you notice leaking transmission fluid, schedule an appointment for service with our certified repair experts. Although the car is still drivable, doing so may cause further damage to the transmission. Furthermore, major performance issues are likely a part of the driving experience when fluid leaks. This could lead to a vehicle break down as you're out on the road.
What's the Cost of a Transmission Repair?
Transmission repair costs are affected by the type of trouble interfering with the vehicle's operation. A minor transmission problem may cost only a few hundred dollars to repair while major issues can cost thousands of dollars to repair. Take advantage of service specials and deals to keep costs low. Furthermore, schedule preventative maintenance services to prevent issues before they occur.