Used Cars for Sale in Kansas City, MO
When you're searching for a new car, you have the choice to either get one new or used. Which is the better choice? Ultimately, the answer comes down to your own personal preferences. Although we can't tell you which option is right for you, we can explain the benefits of getting a pre-owned vehicle and provide you with a large, constantly updated inventory of cars to choose from. To learn more or find out what we currently have in stock, give us a call or visit our website.
Benefits of Buying Used Cars at Van Subaru
Buying a new car makes sense if you want the latest in technology, safety features, and style. But a used car of the same model will give you comparable amenities, provided it's a relatively new version, and it will cost much less.
The savings start immediately with a used car, which can cost hundreds to thousands of dollars less than the initial upfront cost of a new car. When you buy a used car, you avoid some expensive fees associated exclusively with a new car. This includes the state sales tax, which can add on significant amounts to the car's price tag. Over time, the cost savings also tip in favor of a used car. When you buy a used car, you typically have lower insurance payments and annual car registration fees, too. Financing can also be less expensive for a used vehicle. Some lenders are willing to give you better rates for a pre-owned car than a new one. They might also include incentives like a zero-interest loan, which can lead to tremendous savings over the car's lifetime.
When you buy a used car, you'll have access to a number of amenities that might otherwise be too expensive in a new car. This includes luxury features like a premium sound system, more sophisticated infotainment display screen, leather seats, and more. The cost of these amenities has already been incurred by the original owner, which means that you won't be charged extra to have them installed. If you choose to sell your car later on, you will be able to ask for a higher sale price if your car has more luxury amenities, as those components typically remain in demand.
Quality Used Cars for Sale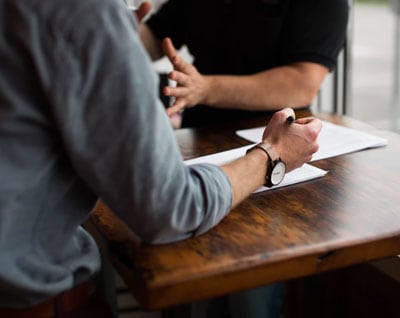 Figuring out what car you want is half the process in shopping for a new car. You'll also want some assurance that no matter how much the car costs, you're getting the best possible deal for your money. Customer satisfaction is our top priority, which means we set the bar high for vehicle quality. Every car that reaches our lot for sale is put through an extensive evaluation process to make sure it does not have any aesthetic or mechanical problems. If our mechanics give a car the green light, we offer it to our customers for sale. If you have questions or want to learn more about our inspection process, don't hesitate to ask our helpful, friendly staff.
As you can see, there are many advantages to buying a used car. While we can't tell you what kind of car to get, we at least provide a broad inventory of quality vehicles to choose from. Our customer-oriented staff is also on hand to answer your most pressing car shopping questions. Don't hesitate to call today or visit our website to arrange a test drive for your favorite Subaru.