?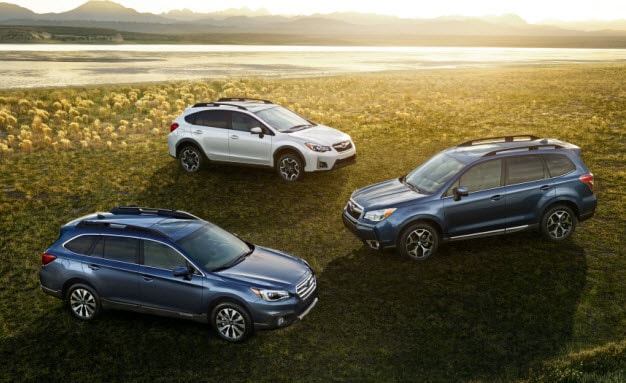 Subaru made out like a bandit in the SUV categories a part of the 2016 AutoPacific Ideal Vehicle Awards. The brand took home accolades in three different segments for the Forester, Crosstrek and Outback, proving they produce high-quality vehicles buyers can't get enough of.
"We are extremely proud to receive these three distinguished 2016 AutoPacific Ideal Vehicle Awards because they represent the voice of our customers" said Thomas J. Doll, president and chief operating officer, Subaru of America, Inc. "This recognition is a testament to our commitment of providing top quality vehicles with safety, reliability, durability, and comfort in mind."
Out of the 24 categories, Subaru nabbed awards in the Mid-Size Premium, Mid-Size and Small Crossover SUV segments. 2016 also marks the second year in a row the Forester and Outback have won over their categories – another big win for the brand as a whole.
To determine the recipients of this year's awards, AutoPacific surveyed owners of new 2015 and 2016 models. Over 65,000 owners took part in the survey and recommended changes to their car in five different areas, which allowed AutoPacific to identify which cars need improvements and which ones keep owners satisfied. Through the surveys, it was found that the Outback, Forster and Crosstrek impressed owners the most in their respective segments.
Visit Van Subaru now to check out each of these award-winning models in person and take them for a test drive.