Subaru AC Repair in Kansas City, MO
Do not allow a hot car impact an otherwise great day. A properly working AC is a key component of a great summer. No matter what type of problems threaten your AC, our experts are standing by to make those repairs. No issue is too complex for our experts to repair. Why swelter in the summer heat when it is so easy to get a fast, efficient professional repair?
My AC Sat All Winter. Now it Will Not Work. What Gives?
You might think that your AC is perfectly fine since it wasn't used all winter, but the truth is, after sitting for all those months, a variety of issues can impede on the unit. When the AC will not work after it has set for a few months, the problem could be one of numerous issues with the condenser, the motor, or other components.
Why is My AC Putting Out Warm Air?

You want cool air when you turn on the AC. If the unit blows out warm air, you should call a professional to get a repair as soon as possible. There are a few reasons why an air conditioner may put out warm out instead of the cool air that you expect. Low refrigerant is likely the cause but there are other issues that can be behind the trouble, such as clogged vacuum lines or issues with the condenser.
You What Does My AC Smell Horrible?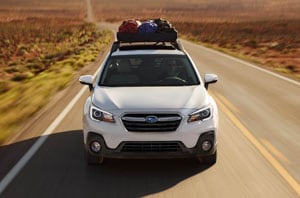 Mold buildup in the evaporator is the usual cause of bad smells coming out of the AC unit. Mold and a variety of other bacteria cause unpleasant odors to hit you in the face when the unit is turned on. A dirty cabin air filter could also cause bad smells.
Why is My AC Making a Strange Noise?
The only sound that you should hear when you turn on the AC unit is that of cool air filling the car. If you hear a clicking noise, there may be an issue with the clutch on your hands. If you hear squealing or squeaking noises, it could be the hoses in the AC causing trouble.
Why is My AC Leaking?
An AC leak is a frustrating problem for any driver to experience. Nonetheless, it happens often and can be caused by a variety of issues. The underlying cause is usually moisture buildup within the evaporator cabin of the unit.
How Much Does AC Repair Cost?
Many factors impact the costs of air conditioner repair. You can request a free estimate to learn exactly how much it will cost to make your repair. Rest assured the cost of this service is a small price to pay for the cool air that you get with a properly working AC!