Subaru Battery Service Facts
Become a pro at taking care of your car's battery by watching the short video inside.
Many drivers tend to overlook the importance of their vehicle's battery. But that would be a big mistake, as battery maintenance is one of the most important components of your Subaru Outback or Forester, because without it, your vehicle would simply not go. Keep reading to learn more about this importance service and how to look for signs of car battery failure.
How Long Should My Car Battery Last?
If maintained, your car, truck or SUV's battery could last up to four years. However, if neglected, you'll most likely have to replace your battery much sooner. To avoid having to shell out more money than you should for frequent battery replacements, you should follow these steps to ensure you get the most life out of your battery: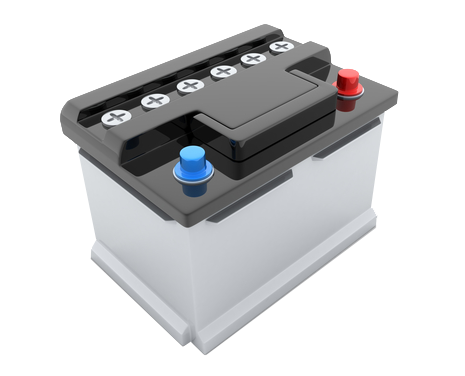 Turn off lights and accessories when exiting vehicle
Avoid idling as much as possible
Clean corroded battery terminals
Maintain the overall health of your vehicle
On top of the above recommendations, we also highly advise having your car battery serviced and tested every 3,000 to 6,000 miles or during routine oil changes. If it has been a while since you've had battery service, we strongly recommend scheduling a service appointment online right away.
When Should I Get a New Battery?
No matter how well you take care of your battery, there will come a time when you'll have to have it replaced. These are some of the most common signs that should prompt you to bring your car in for a new battery in Kansas City, Missouri:
Engine is slow to crank
Your check battery light is on
Low battery fluid levels
Bloated or swelling battery case
Go With the Pros for Car Battery Replacement Near Me
For outstanding customer service and high-quality battery service in Kansas City, steer clear of chain shops like Jiffy Lube or Walmart. Instead, choose us! We offer very affordable pricing and our factory-trained technicians are experts at servicing a wide range of models. We also offer a variety of service coupons to help you save even more.
To learn more about all the auto services that we provide, please contact us. We look forward to meeting you soon!
Service Hours
Monday

7:00am - 6:00pm

Tuesday

7:00am - 6:00pm

Wednesday

7:00am - 6:00pm

Thursday

7:00am - 6:00pm

Friday

7:00am - 6:00pm

Saturday

8:00am - 5:00pm

Sunday

Closed