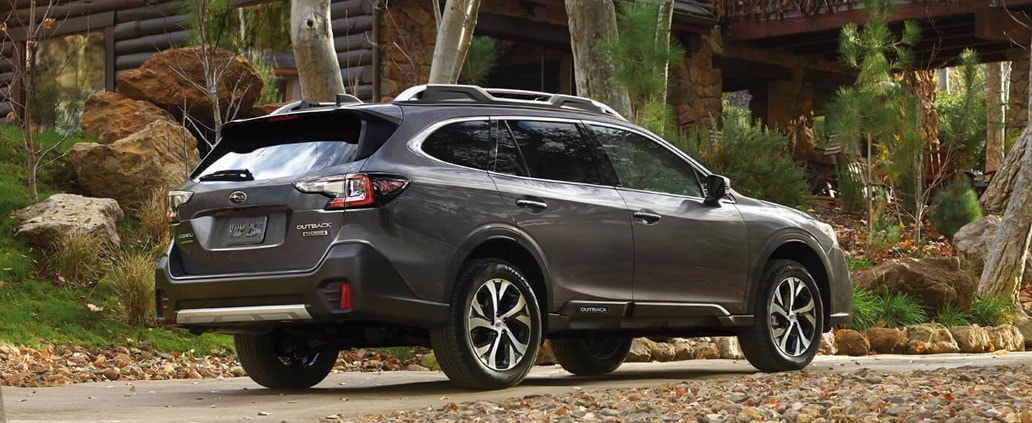 Conceived as a station wagon version of the Subaru model's midsize Legacy sedan, the Outback has blossomed as a standalone vehicle. Outback's main selling point is its practicality. That includes its capability as a hauler.
Typically, the Subaru Outback is powered by a 2.5-liter flat-four-cylinder engine or H4. This engine puts out 182 horsepower and 176 lb-ft of torque, and it is hooked up to a continuously variable transmission for a smooth driving feel. This powertrain configuration ensures that you can tow up to 2,700 lbs. with the Outback when properly equipped.
For a better maximum towing rating, however, go with the top-level Onyx Edition XT model. This brand-new variant stands out from the others with its leaner-and-meaner 2.4-liter turbocharged H4, which ramps up output to 260 horsepower and 277 lb-ft of torque. The stronger powertrain enables you to haul up to 3,500 lbs. Also notable about the Onyx Edition XT is the addition of deep snow and mud settings to the transmission for more adaptive terrain management and a front-view camera to navigate the most treacherous trails.
So, ready to check out the Subaru Outback for yourself. Come to our dealership today for a test drive and a sit-down with one of our Subaru specialists.